6.1. Labor Intensive Services
The Covid-19 outbreak in early 2020 is likely to reduce the occupancy of physical office spaces in the short term, with public and private corporations gravitating towards digitization and virtual operations. However, there will also be a greater emphasis by corporations on sanitation and disinfection post the pandemic, which will result in an increased demand for resources in the facility management industry.
Increasing tie ups between Facility Management agencies in Australia and Indian companies to provide labor from India.

Labor market in Australia is facing a shortage of workforce for jobs such as carpenters, electricians, plumbers and builders. Demand for labor workforce in Australia is rising due to replacement demand caused by an ageing population.
India can assist Australia by filling this gap by training Indian labour as per specific Australian requirement
Assisting Australia with covering shortages of healthcare workforce

There is a requirement of healthcare workforce in Australia namely, nurses and staff for aged and disabled care, child care, etc...
Healthcare workforce transferred from India to Australia would require training for 6-8 months to meet Australian service standards
This provides an opportunity to universities in Australia to provide niche training courses.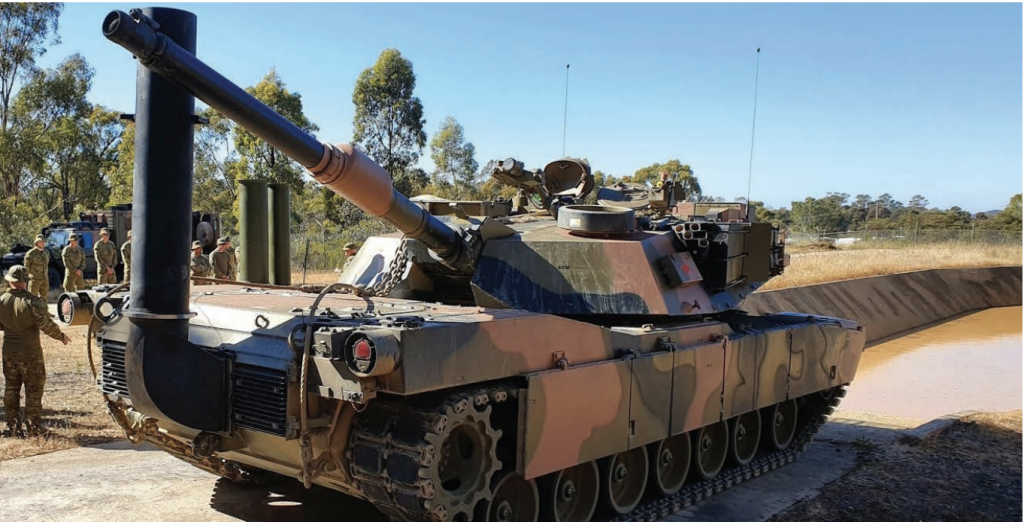 6.2. Defence
In the face of the ongoing COVID-19 pandemic, several reforms were announced by India's Finance Minister to revive the Indian economy in mid-May 2020. To boost 'Make in India' in defence production, the Government of India has raised the FDI limit in defence manufacturing
to 74% from 49%. India is thus aiming to significantly scale up its manufacturing capabilities in the defence sector.
Increasing technology collaborations and research partnerships

Knowledge transfers and technology partnerships at a policy level and at the public/private industry level can significantly benefit India's defence sector. The Indian government has opened up the defence sector for private sector participation to provide impetus to indigenous manufacturing. Australian defence manufacturers can enter into strategic partnerships with Indian companies in niche areas.
Increasing participation by Indian companies in supply chains of global defence companies

Australia has entered into agreements with seven key global defence companies like Boeing, Lockheed Martin, Rheinmetal, etc...
These companies have set up manufacturing facilities in Australia and Australian SMEs participate in their global value chain.
Indian companies should aim to empanel themselves as global suppliers to these companies in order to participate in the demand from Australian defence agencies as well as for global projects.
Establishing interactions between shipbuilding industries in India and Australia
Increasing exports of defence equipment to Australia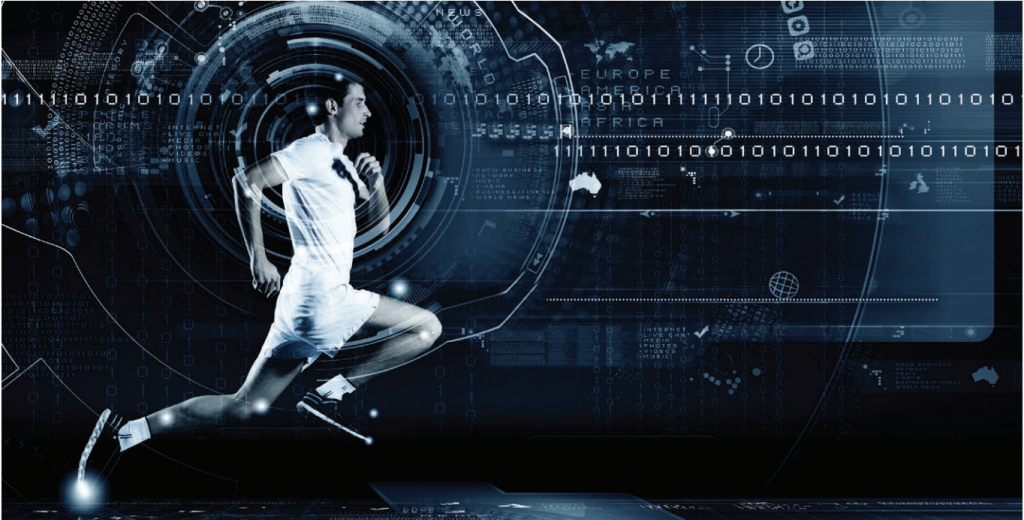 6.3. Sports
The outbreak of Covid-19 has led to the rescheduling of one of the largest, most-viewed sporting events in the world- the Olympics. In addition, the general decline in live sports viewership and sporting events in the coming year will be felt significantly in this sector. National resources
are expected to be prioritized to critical sectors such as pharmaceutical, healthcare, agriculture, education, etc. However, with time, as the world transitions back to normalcy, the opportunities discussed in this section can be implemented to bring desired results.
Encouraging sports partnerships between Australian sports technology firms and Indian counterparts

The Indian sports industry has grown to reach USD 2.7 billion in 2018.
Sports and camping equipment spending in India is expected to grow to USD 0.8 billion by 2020. Besides mainstream sports, there is an increasing interest in other sports such as marathons and cycling in India. The growth of the sports industry, including sports training and analytics, is further aided by the advent and the soaring popularity of new private leagues in the country.
India can collaborate with Australia on sports technology at multiple stakeholder levels for application in the Indian market, such as Governments, training academies, private players as well as ICT companies operating in this sector. Australian funds and investors can explore opportunities in this sector.
Setting up a sports university in collaboration with Australia in India

Sports education in Australia is highly developed.
Australia and India had a sports partnership to establish a National Sports University in India in collaboration with Victoria University and the University of Canberra. However, there has not been much traction on that front.
Australian technology for sports has already been successfully implemented in Gujarat's Sports University located at Gandhinagar. Similar technologies may be replicated at a larger scale across other sports universities in India.

6.4. Textiles and Testile Designing
Developing India's large-scale manufacturing base for textile designing

India offers an expertise in low cost textile manufacturing and manufactures a wide varieties of indigenous textile designs.
Australian textile companies use advanced and new-age textile technology.
The two countries can jointly develop a large-scale manufacturing base in India to cater to developed markets.
Establish India as a sourcing hub for textiles for Australian companies

Australian companies can explore investment opportunities in the 10 mega Textile Parks being planned in India.
Brandix India Apparel City (BIAC) in Andhra Pradesh is one of the largest textile-industry Special Economic Zones in the world, and the only one of the scale and concept in South Asia. BIAC is a key supplier to international retailers such as Victoria's Secret, H&M, M&S, etc... The Ministry of Textiles has also established the Integrated Skill Development Scheme (ISDS) to focus on the development of skilled workforce in the textile industry.
6.5. Digital Gaming and Animation
Collaborating on digital gaming and animation between India and Australia

Australian gaming industry is highly advanced and produces its own licensed content.
Indian digital gaming industry is evolving rapidly.
Indian companies operating in the space can collaborate with Australian companies to co-develop content for mutual benefit.
Australian companies can look at investment opportunities in the Indian digital gaming and animation/VFX sectors
6.6. Water Management and Commercial Ferries/Shipbuilding
Collaborating with an emphasis on issues such as conservation of water, ground water management etc...

Both countries face similar issues with respect to water management.
South Australia and Rajasthan have established a Centre of Excellence (CoE) for water management.
Other states in India, such as Maharashtra, are also interested in establishing such CoEs in collaboration with Australia
Existing partnerships include: CSIRO-Rajasthan for a pesticide project across water disinfection.
Indian research institutes can collaborate with organizations like the Australian Water School through webinars, study tours, formulating short courses etc....
Collaborating with Australian companies in ship building and vessel designing

Australia companies like 'AUSTAL' specialize in designing, constructing and supporting commercial vessels (passenger ferries, vehicle passenger ferries, offshore crew transfer vessels, etc.) for the world's leading operators and can invest in Indian projects.
India can work with Australia to develop coastal ferry services and inland waterways.
Australia can participate as a partner in Indian projects related to port modernization, new port development, port connectivity enhancement, port-linked modernization and coastal community development under the USD 123 billion 'Sagarmala' project.

6.7. Space Collaborations
India and Australia should collaborate in areas such as weather modelling, space debris monitoring and development of advance propulsion technologies.
Following the outbreak of COVID-19, several reforms were announced by India's Finance Minister to revive the Indian economy in mid-May 2020.The Government of India will offer level playing field for private companies in satellite launches and other space-based services. Furthermore, private companies will be permitted to use ISRO facilities to improve their own capacities. Private companies can thus participate in the Space Sector in India and increase R&D and manufacturing collaborations with Australian companies.

6.8. Education Technologies
Due to the current Covid-19 pandemic, India's nationwide lockdown has created a paradigm shift in the delivery of education services. Due to the discontinuity in the educational system, structural changes in the system of imparting education and assessment methodologies have accelerated. Digital technology has been adopted at an unprecedented level in India. For instance, the Indian based learning app - Byju's has witnessed a ~60% increase in students using its online educational products. This change in
methodology of education delivery in India is gradually driving policy makers to evaluate possibilities of integrating e-learning solutions into existing curriculums. India can thus collaborate with Australia to leverage the country's expertise in online learning management platforms to enable teachers in developing online curriculums. Furthermore, Australia can assist teachers in India through adequate online tutorials on delivering e-curriculum for students.
Collaborating in the Edu-tech sector for specific applications in India and Australia

India has several education-based startups such as 'Byju's' that can collaborate with Australian universities to develop content as well as provide courses recognized in Australia to Indian students.