Australia is one of the world's most consistent economies in terms of growth while India is one of the world's fastest growing large economies. Australia should not be judged by the current size of its market. Australia is an ideal strategic partner for India in its journey to achieve a transformative and inclusive economic growth. India needs to achieve a high growth rate to meet the needs of its large and growing population, and also needs to overcome the challenges of rapid urban and infrastructure development, and availability of abundant water resources. Australia faces similar challenges and it is the complementarity of the resources available and the approach in dealing with these challenges that makes Australia the right partner for India to collaborate with. Further, the 'Make in India' initiative, launched in September 2014, covers sectors in which India is open to investments and collaborations. These include mining, healthcare and pharmaceuticals, IT, infrastructure, defence, space, tourism etc.
This report highlights some of these opportunities that Australia presents for both the Indian Government and corporates. The report looks at opportunities across sectors such as mining, technology and resources, pharmaceuticals, healthcare and education followed by an analysis of opportunities, which exist in areas such as renewable energy, railways, gems and jewellery, infrastructure and tourism. Apart from these areas, the report also looks at opportunities across certain emerging areas such as labour intensive services, defence, sports, textiles, digital gaming, water management, space collaborations and education technologies, which do not necessarily have a ready market currently but have a definite relevance in the future aspirations of both countries.
5.1 Mining and Resources
Mining has historically been an extremely important sector for Australia, and it contributes a high share of 6.4%2 to the Australian GVA and 50-60% towards overall goods exports. Australia has large mining reserves and is one of the world's top five producers of ~20 commodities, which include gold, bauxite, iron ore, rare earth minerals, zinc, lead and coal. India can benefit through collaborations in various areas within the mining industry of Australia.
Entering into offtake agreements/equity participation/joint ventures with companies engaged in exploration and mining of critical minerals; including lithium and rare earths and key mineral resources in Australia

India has a growing demand for critical minerals such as lithium and other rare earths for electric vehicles (EVs) and other modern technologies.

Western Australia and Northern Territory have abundant reserves of these key elements required for battery manufacturing.

Given the need for securing these supplies for meeting the demands of the e - mobility programme, India can enter into supply arrangements with Australia either through acquisitions and equity investments or through collaborations with existing players in Australia's mining sector.
Australia also has proven reserves of coal, iron ore, copper, steel, aluminum, cobalt, nickel, potash etc. across states like Western Australia, Queensland, Northern Territory etc.
India can secure supply of these resources by engaging with Australia.
Australia's Northern Territory possesses potash and phosphate deposits that could benefit India's fertilizer industry.
Indian private and Government companies can take up equity stakes and enter into joint ventures with companies engaged in exploration and mining of these resources in Australia.
Indian companies such as Coal India Limited and NCLIL can play an active role in engaging with Australia.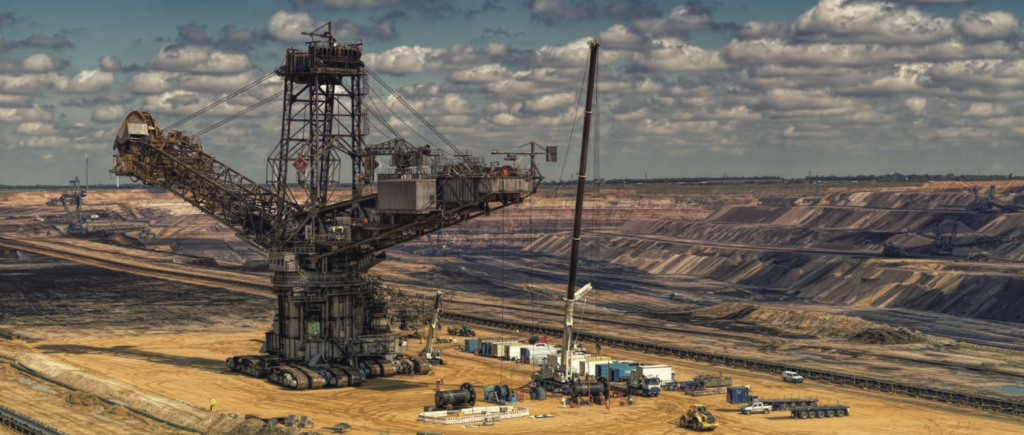 Increasing LNG imports from Australia

Western Australia and Northern Territory have rich LNG deposits and developed export infrastructure.
Australian imports are currently shipped to India's Western ports, which make them more expensive and less competitive than imports from other countries.
With the development of Ennore LNG terminal on India's East Coast and more such terminals being planned in future, shipping costs of Australian LNG could potentially come down and hence the price of Australian LNG would become comparable to imports from other countries.
Collaborating and investing in Mining Equipment, Technology and Services (METS)

Australia has a highly developed and efficient METS industry with technological advancements that ensure high productivity of mines, higher efficiency in tough conditions and better mine safety.
Collaboration with Australian METS companies can enable India to advance its own mining technology and techniques especially with respect to underground mining, which is not as prevalent in India.
Indian companies/ Government organizations can collaborate with Australian companies such as AusDrill for training in MET skills and occupational safety.
Expertise of Indian companies, such as NLCIL's technical expertise in lignite mining as well as specialized mining equipment such as Bucket Wheel Excavator and belt conveyors could be applied to suit Australian requirements.
The skill sets of Indian workforce can be mapped to meet shortages of Australian mining workforce. Post their exposure to mechanized mining in Australia, these skilled resources can dramatically improve productivity and safety standards in India.
Exploring collaborative models with Australian research centres/institutes

Australia has several research centers and university excellence programs in mining.
CSIRO also extensively carries out research programs in the sector and has received investments from MNCs such as Boeing, BHP Billiton, Monsanto, etc.
The Indian Government and mining companies can explore collaborative models in this space to enhance the adoption of innovative mining techniques and new technologies.
Manufacturing of cost-effective METS equipment in India

Availability of labour at a reasonable cost, along with supportive Government initiatives and proximity to large Asian markets, make India an attractive low-cost manufacturing location.
Indian companies can explore cost effective manufacturing of METS equipment as per Australian specifications to meet the demand in India, Australia as well as in the world.
Encouraging investments by Australian companies in Indian mining and METS industry

In order to revive the Indian economy in the face of the ongoing COVID-19 pandemic, several reforms were announced by India's Finance Minister in May 2020. Commercial mining of coal by the private sector is now permitted.
Government of India has taken measures to ease mining regulations to attract foreign investments in India.
With robust growth in domestic demand and favourable government policies, the mining sector presents opportunities for Australian companies to invest in resource mining and exploration in India.
5.2 Technology and Services
Australia's IT industry is highly dynamic and is constantly evolving. India's expertise in IT services is well-known across the world owing to a well-trained English-speaking workforce, favorable time zone and superior execution quality with a distinct cost arbitrage as compared to developed countries.
Increasing participation of Indian companies in Australian Government projects.

Australian Government has introduced several digital initiatives and such projects are typically executed by global IT giants such as IBM, Microsoft etc.
While large Indian IT companies have significant presence in Australia, there is still significant scope to increase their involvement in Government projects.
Setting up Global Innovation Centres (GICs) of Australian companies in India

India is a global hub for GICs. India has around 1,100 GICs that employ more than 800,000 people.
GICs in India are evolving to cater to higher value-added services and emerging technoloies including advanced analytics, innovation, etc. The Covid-19 pandemic has further highlighted the need for speedy and effective adoption of technologies such as cloud, automation, virtualization, cybersecurity and has subsequently increased the demand for skilled workforce.
Australian companies are already working with Indian IT / IT services companies and companies like Rio Tinto, Telstra, ANZ, etc. have already set up their GICs in India.
Companies such as Rio Tinto and ANZ, with active presence in India via GCCs, can share their learnings and experiences of setting up operations in India with their peer group in Australia.
India provides a conducive environment for Australian companies to set up GICs in the country.
Collaborating in cyber security

Given the extent of digitization in the economy, Australia requires skilled tech staff, especially on industry 4.0 areas such as cyber security, data analytics, IoT etc.
India has a large tech resource pool that is complementary to Australia's requirements.
Providing India's high-quality product-based IT offerings to Australia

India has several low-cost product-based Software as a Service (SaaS) offerings that can be offered to Australia especially for small and medium enterprises (SMEs).

Collaborating to further develop fintech capabilities in both countries.

Fintech has been growing in prominence in Australia.
India's growing fintech sector is characterized by a large number of start-ups and a vast talent pool, which offers opportunities to apply learnings in the Australian context. India could also serve as a large test market for Australian fintech innovation companies given the large domestic market and relatively low maturity of companies in the fintech sector as compared to Australia.
Australia and India could collaborate and launch mutually acceptable digital wallets.
Similar initiatives have been launched by India in other countries such as Singapore, where Prime Minister Narendra Modi launched three Indian mobile payment apps, namely BHIM, RuPay and the SBI app.
India should encourage Australian firms and investors to explore opportunities in the fintech sector in India.
Collaborating for using Australian technologies and expertise in SME lending and screening

Australia has companies like 'Moula' which use AI based real-time credit decisioning service and leverage machine learning capabilities to predict the probability of the SME's ability to repay its loans. Such techniques can significantly reduce the time taken for SME screening and can be adopted in the Indian context.

Enhancing cooperation in Startups

Australia has strong platforms such as incubation centres, startup precincts etc. to support the booming start-up space in the country.
In India, focus on start-ups has also grown with supportive Central and State Government policies.
The Australian start-up environment requires specialized talent and India has the advantage of offering skilled personnel that can meet this requirement.
Australia can serve as the ideal market for Indian start-ups to scale up before their large-scale launch in developed markets such as US and EU.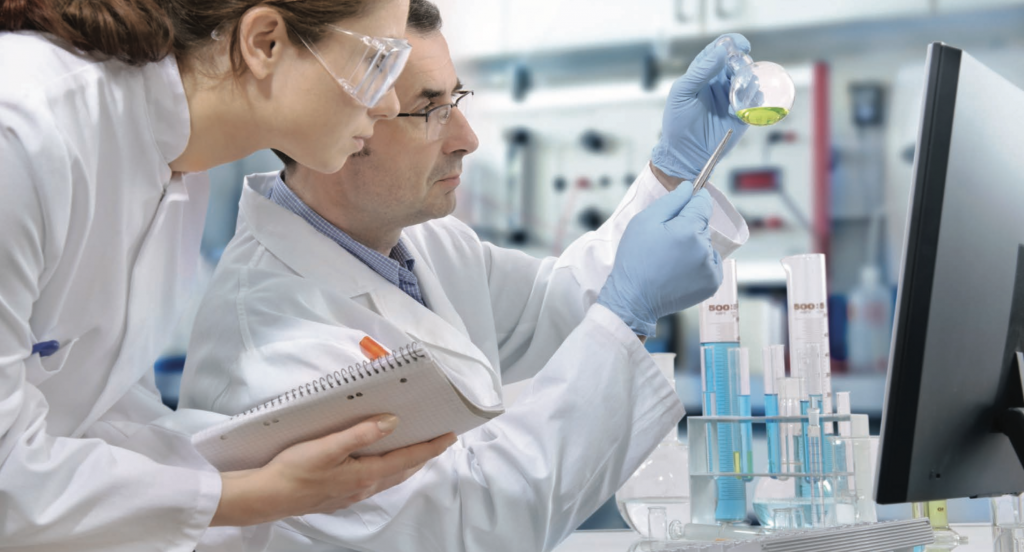 5.3 Pharmaceuticals
India is one of the largest global exporters of high quality, cost effective pharmaceutical products and biosimilars in the world and supplies ~20% of the global generic medicines in volume terms. India's share in Australian drug imports is only 1.6%, even though Indian exports may be compliant with EMA regulations or have registered their product successfully in the USA. Indian companies can seek to explore opportunities to increase exports to Australia by engaging with relevant agencies and chambers of commerce to ease procedures for registration and exports for the Australian market.
In light of the ongoing Covid-19 pandemic, India is likely to increase its domestic production of APIs and the Indian Government has approved a budget of USD 394 million for building infrastructure for three bulk drug parks in the country. India is the largest supplier of generic drugs (by volume) to the world. The country currently has over 250+ U.S. Food and Drug Administration and Medicines and Healthcare products Regulatory Agency (MHRA UK) certified plants. Australia can partner with India to address the current needs of the global pharmaceutical supply chain, and look at India as an alternative source of drug imports as well as as a potential partner to co-develop drugs for supplying to the world.
Collaboration on vaccine development

The Covid-19 pandemic has highlighted the urgency for international scientific collaborations in research and development, manufacturing equipment and identifying treatments to face global health emergencies.
In April 2020, Australia's Griffith University and Indian vaccine manufacturer, Indian Immunologicals Ltd (IIL) entered into a research collaboration to develop a vaccine for the novel coronavirus
Further such collaborations can be encouraged in areas such as manufacturing Personal Protective Equipment (PPE), Ventilators etc.
Exporting Indian pharmaceutical products and biosimilars to Australia

India has a low share in the Australian imports of pharmaceuticals.
Indian expertise in manufacturing low cost generic drugs could be beneficial to Australia.
The market as well as Government support for biosimilars has been growing in Australia.
Collaborating in clinical trials

Indian companies can conduct economical clinical trials for Australian companies.
Pharmaceutical companies in India are already collaborating with companies such as CMAX in Australia for early phase clinical research.
Select Australian companies can also assist Indian pharmaceutical companies in clinical trials.
Promoting traditional Indian medicine and practices such as Yoga and Ayurveda in Australia

Alternate medicines and wellness are gaining importance in Australia
Following an increase in Indian diaspora, India should work with Australian authorities for registration of Indian alternate medicine in order to register and market these products in Australia
5.4 Healthcare
The healthcare system in Australia is highly developed and focuses on tracking the background and history of patients through disease coding and data analysis along with a focus on preventive care. India has a well-developed and economical tertiary care network in cities but primary healthcare in India is largely fragmented and has scope for improvement in terms of scale and reach.
Adopting Australian healthcare best practices in India.

Australia has a technologically driven, well-integrated primary health care system with seamless exchange of information between healthcare providers and users.
The Indian Government can collaborate with Australia to gain from their expertise in developing processes and systems for tracking and early detection of diseases as well as application of technology to improve the reach of primary care.
Collaborating with Australian hospitals to gain from Australian expertise

This can be carried out in several areas that include: a. Hospital governance models

Emergency response management
Trauma care
Mental health
Disease detection
Leveraging Australia's expertise in creating a developed aged care model

India needs to develop an effective model for aged care as the share of elderly population in the country is gradually increasing.
Australia's healthcare system incorporates a well-developed aged-care model as Australia has a significant ageing population.
Collaborating in cancer detection and research

Australia has specialized technologies for cancer prevention and detection such as low-cost mammograms and mobile lesion detection software.
India has made significant progress in cancer research with several international collaborations to its credit.
Both countries can collaborate to leverage on their respective strengths in early detection and cancer research to combat the rising threat of this disease.
Collaborating with Australian med-tech companies

Australia has several innovative medical devices that can be manufactured using India's low-cost manufacturing capabilities to either cater to Australian requirements or for exports to global markets.
India has skilled professionals that can leverage Australian med-tech capabilities in terms of advancements and innovations to collaborate on areas such as IoT, data analytics, etc. to address specific issues faced by both countries.
Collaborating across medical coding and data analytics

India can use its IT expertise in the healthcare sector and assist Australian healthcare providers with medical coding and data analytics.
Developing India as a medical tourism hub

Australians can access Indian secondary and tertiary care facilities at highly competitive rates.
Apart from tertiary care, other procedures such as dental surgery, knee replacement, cataract, etc. can also be carried out economically in India.
India can, therefore, be promoted as a medical tourism destination for Australians.
Collaboration with Australia's healthcare and social assistance industry on up-skilling medical workforce by developing training programs for nurses and other allied medical staff.
Increasing expert consultations from India

Indian doctors can also provide second opinions or expert consultation on medical reports to Australian patients at highly discounted rates using newer telemedicine innovations.
Encouraging Australian investments in the healthcare sector in India

Australian investments should be encouraged by India in the primary healthcare, and e-healthcare areas.
5.5 Agribusiness
Australia's agriculture sector is renowned for its high productivity and high quality of produce. About 50% of Australia's arable land is utilized for agriculture3 with almost half of the farm produce exported. India has a large agricultural sector that contributes approximately 17-18 % to its Gross value Added (GVA)4 and employs a large part of the population.
Increasing knowledge transfer initiatives between India and Australia in agri-technologies

Indian agricultural sector faces challenges such as low yield and high rainfall dependency.
Australian agriculture uses advanced farm equipment and innovative technologies, which include IoT and AI.
CSIRO and Waite Research Institute (WRI) in Australia have several agri-research projects in areas such as soil mapping, surveillance drones, infection resistant seeds, etc. in which India can participate.
Collaboration opportunities also exist with universities/organizations in Australia engaged in agri-based research.
Indian companies can either invest or enter into technical tie-ups with specific agriculture- agritech companies in Australia for application in India.
Adopting best practices in dairy processing

Australia's dairy sector is highly productive on account of several technological innovations.
India is the largest milk producer in the world but the yield per cow is lower than Western Countries benchmarks. Further, India is now focusing on value added milk products.
Indian companies/ Government can invest in Australian dairy-technologies such as milking shed technologies, calving patterns, feeding systems, etc. to apply them in India.
Collaborating with Australian Government/ companies for innovative storage techniques

Innovative storage, logistics and handling techniques (like silo structures), can be developed by India in collaboration with Australia.
Partnerships with organizations like Grain Industry Association of Western Australia (GIWA) and Grain Research and Development Corporation (GRDC) can also be carried out to leverage knowledge on food and storage distribution.
Investing in farm lands or having contractual relationships for farming in Australia

Australia offers a highly mechanized approach to agriculture.
Indian agricultural companies can purchase land in Australia, specifically in the Northern Territory, New South Wales, and Queensland for products such as mangoes, chickpeas, cotton, sweet potatoes, etc. for contract farming.
Other opportunities for Indian investments in Australia exist in oats processing, wine, olive oil, canola oil, blueberries, almonds, etc., which feature in Indian agricultural product imports. These can also be exported to the world.
Collaborating with Australian companies in areas such as aquaculture and deep-sea fishing

'Blue Economy' including areas such as fisheries, minerals, marine renewable energy, marine tourism etc. is at a nascent stage in India. Australia can assist India with technological upgradation of this sector.
Investing in Australian food processing

Australia is known for its advanced food processing and packaging technologies.
Indian companies can work with Australian food processing companies to import technology/ technology designs and manufacture food products at low cost in India. There are existing examples of successful companies based on Australian food processing technology that are operating in India to supply to India based consumer MNCs.
Exporting India's Ready to Eat products to Australia

Demand for Indian ready to eat products in Australia has been on the rise due to growing Indian diaspora and increasing global familiarity with Indian cuisine.
Indian companies have already started exporting to Australia and have a strong presence in Australian retail stores such as Coles, Woolworths, etc.
Other Indian players in this segment can also look at Australia as a potential export market.
Encouraging research partnerships with Australia to develop India's biofuel potential

Demand for biofuels in India is expected to touch INR 500 million (USD 7.14 billion) by 20225 .
Global demand for biofuels is slated to triple by 2050.
India and Australia can collaborate on research in biofuel technologies.
Promoting investments by Australian companies in India's Mega Food Parks

The Ministry of Food Processing Industries in India has sanctioned 42 Mega Food Parks (MFP) to harness potential opportunities in India's food processing industry that provide linkages between farmers, food processors and retailers to ensure waste reduction and enhancement of farmers' income. Australia can invest in various stages of India's food processing value chain via these MFPs.
Australia can also invest in food processing, cold chain and storage technologies in the dairy sector.
3 Australian Bureau of Statistics
4 Ministry of Finance, Government of India, 2018
5 Business Line on Campus, 2016.
5.6 Education
Australia has a well-developed higher education sector, vocational training sector and a well-designed curriculum that aims to create a job ready workforce. The sector is highly research- oriented and promotes innovation. While India's current education system is well-established, the education infrastructure faces challenges in terms of access to technology, low penetration of education across remote villages and skill development to meet specific job requirements. Australian regulators on curriculum development and the Australian skilling institutions can invest and set up facilities in India with a view to expand employability of graduates.
The ongoing pandemic has greatly altered the physical delivery of education services and has now made ed-tech one of the most powerful mediums of imparting education in the post pandemic world. Some of the opportunities suggested below can also be applied to include e-learning and
other online mediums of imparting education, in collaboration with Australia.

Increasing collaborations between Indian and Australian universities

Collaboration between educational institutions in both countries for joint PhD and research programs can be further encouraged.
Australia's top 8 universities can also partner with India's top 20 universities (such as the IITs) for joint research programs.
Indian institutes/state education boards can collaborate with regional Australian education boards (like Study Adelaide, Study Perth, Study Victoria etc.).
Initiating dual degree programs between India and Australia subject to the presence of enabling mechanism

These programs will provide students opportunities to study in India for two years and in Australia for two years.
An MoU between the two countries for mutual recognition of degrees could be signed.
Cross border student internships under the Australia-India Strategic Research Fund (AISRF) can be initiated.
Working with Australian education bodies in curriculum development

Indian education bodies and regulators can work with Australian Universities to upgrade the Indian education curriculum and to establish uniform systems to monitor student outcomes.
Partnering with Australian vocational institutions

In Australia, technical and further education (TAFE) institutions provide a wide range of vocational courses such as business, finance, hospitality, tourism, construction, etc.
Australian vocational institutes can assist Indian vocational institutes customize specific course modules, which are suited to job requirements in India to improve employability.
Enhancing Research Funds between India and Australia to focus on specific areas

Australia has strong capabilities in areas such as economics, humanities, art, music etc.
A research fund with a focus in these areas can be started between the two countries to support development of these skills. Each country should contribute USD 10 million over a period of five years to this fund.
Augmenting the Australia India Strategic Research Fund

Currently, India and Australia have contributed USD 13.4 million (AUD 20 million) each to the Australia India Strategic Research Fund. Both countries should augment this contribution to USD 20 million (AUD 29.8 million) each over a period of five years.

5.7 Power and Renewable Energy
Australia's electricity market is in a period of structural change with a focus on sustainability, higher use of renewable sources and implementation of smart grid technology. India has been focused on rural electrification and adopting renewable energy in the country. Collaboration opportunities for India and Australia in the power and renewable sectors exist in the fields of energy, power generation and transmission.

Investing in EPC projects in renewables and solar farms in Australia

Currently the wind and solar tariffs in India are amongst the lowest in the world. Indian
companies have developed efficient EPC capabilities to execute projects competitively.
Players like Adani and Suzlon are already developing and executing projects in the renewables
space in Australia.
Importing and adopting smart grid technologies from Australia

Australia is planning investments in building smart grids, which will enhance the grid's storage capabilities, smart meters and communication within the grid with a focus on improving energy efficiency, increasing the share of renewable energy in the portfolio and grid network management.
Exporting renewable energy equipment from India to Australia

Australia currently imports equipment from China for renewable energy.
India has several marquee players like Gamesa, Suzlon etc that manufacture high quality equipment that can potentially be exported to Australia.
Collaborating with Australia in research programs for renewables

Commonwealth Scientific and Industrial Research Organization (CSIRO) in Australia is conducting research on hydrogen as a clean alternative to fossil fuels.
India can collaborate with CSIRO on such research on clean alternatives to fossil fuels for application in India.
Opportunities for Australian investment in renewables

100% FDI is allowed in India for renewable energy generation and distribution projects, which also provides an opportunity for Australian companies.
There is a requirement to set up Pumped Storage projects in India to manage large scale integration of renewable sources of energy and grid balancing. This is also a possible area of collaboration and knowledge sharing with Australia.
5.8 Railways
Increasing investments from Australia into India's rail infrastructure projects

India should encourage Australian private corporations and infrastructure focused funds to explore investment opportunities in India's railway infrastructure such as rail network, electrification of the railway network by 2025 and station development projects.
Utilizing Indian manufacturing capability in railway components for railway projects in Australia

India has expertise in manufacturing rails, sleepers, signaling equipment, metro coaches, locomotives etc.
The Government's 'Make in India' program has also given an additional boost to railway stock manufacturing.
Australia has many on-going and future projects for the development of railways in the country.
Indian manufacturers can export world class railway equipment to Australia.
A collaboration at the Ministry level can take place through a bilateral agreement on railway cooperation.
Indian companies such as RITES and IRCON can also participate in these projects.
Adopting best practices from Australian rail transportation for heavy haul

Australian companies like Aurizon have successfully established a national rail network and are transporting more than 250 million tons of commodities.
These companies specialize in the services of rail design, engineering, construction, management and maintenance and offer large-scale supply chain solutions, which could be relevant for Indian railways and private players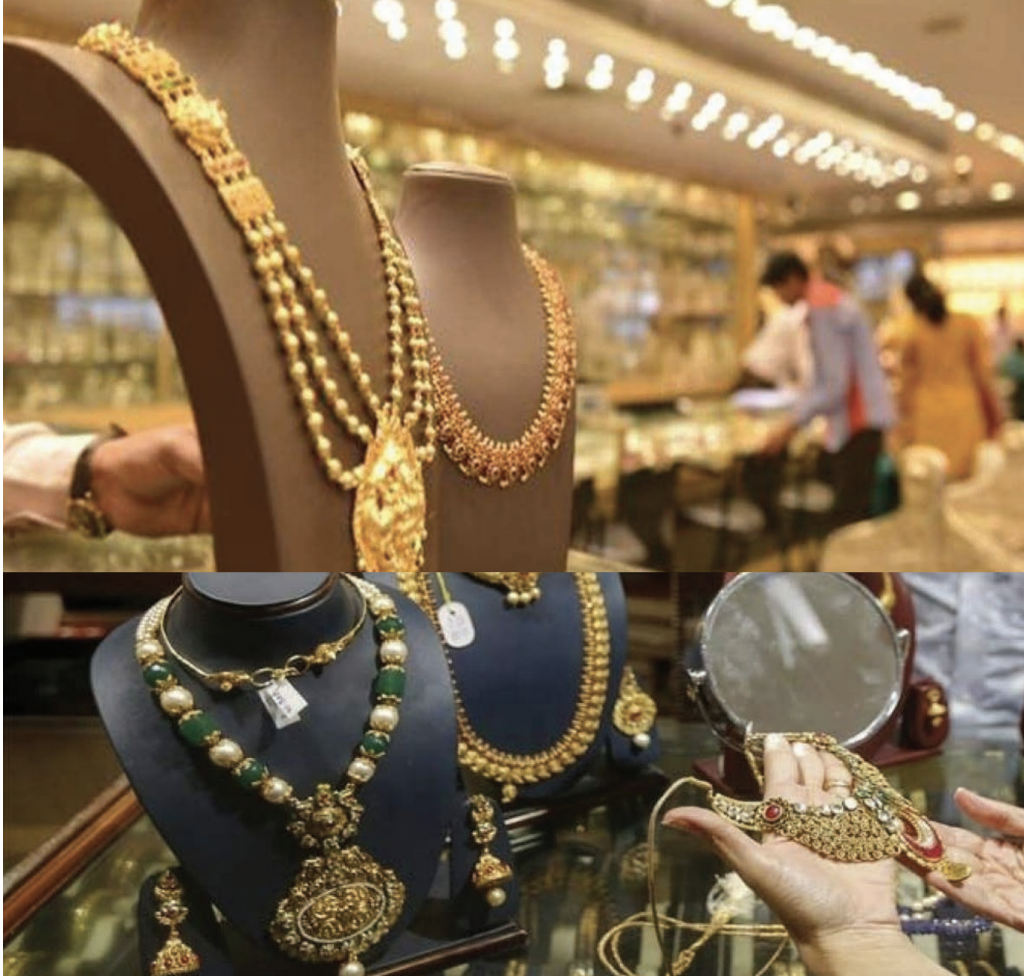 5.9 Gems and Jewellery
Leveraging India's craftsmanship in jewellery and increasing exports of Indian gems and jewellery to Australia

Diamond and jewellery manufacturing exports contribute significantly towards India's overall
goods exports.
Australia imports significant volumes of gold, diamonds and jewellery.
Indian manufacturers can increase exports of diamonds, rubies, emeralds and sapphires to
meet the growing demand from Australia.
Encouraging collaborations between the Gemological Association of Australia and the Gem and Jewellery Export Promotion Council (GJEPC), India to discuss technical and trade related aspects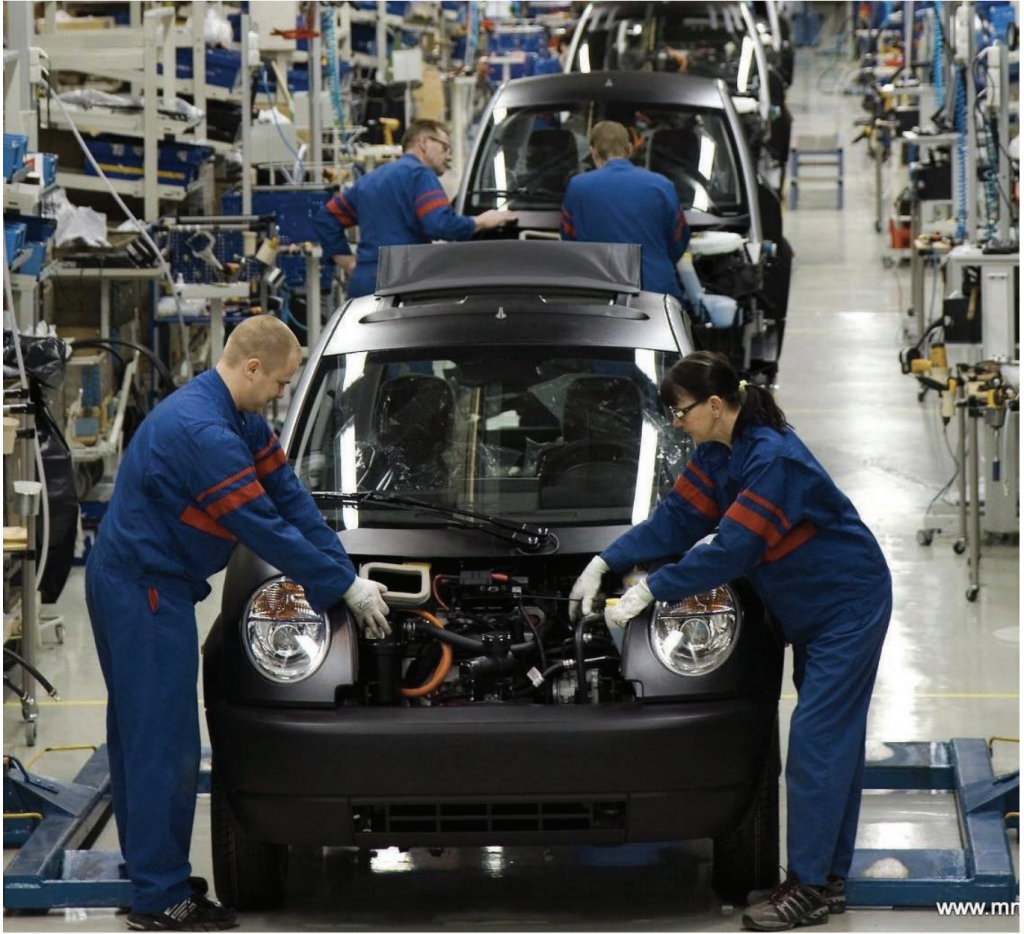 5.10 Automotive Spare Parts
Increasing collaborations between Indian vehicle brands such as Tata, Mahindra and Mahindra, Maruti, etc. and niche R&D companies in Australia

This will help Indian companies adopt Australian innovations into development of new models, which can then be exported to Australia and to the world.
Increasing exports of Indian auto spare parts such as tyres to Australia

A large demand exists in Australia for auto spare parts such as tyres, especially for tractors and trucks. Indian companies can explore export opportunities to Australia in this space.
Australian investments in the automotive sector

India allows 100% Foreign Direct Investment in this sector
Australian companies can invest in India for sourcing automotive components for the Australian market as well as for supplies to Indian and other markets.
5.11 Infrastructure
Collaborating with Australian municipal bodies and companies to support India's Smart Cities Mission

Infrastructure has been set as a priority in Australia for the next 15 years.
Australia possesses rich smart city planning expertise, which can be leveraged by India.
For example, Jaipur Development Authority and the City of Adelaide are working on a pilot project to assist with traffic management.
Encouraging investment by Australian investors/superfunds/banks in India's infrastructure projects

Australia can explore the opportunity of green field and brownfield investments in India. Australian infrastructure companies can tie up with Indian companies to identify and invest in this sector.
Australian super funds/banks focused on infrastructure can further explore opportunities to invest in low risk greenfield/brownfield infrastructure projects in India. Australian Super signed an agreement with the National Investment and Infrastructure Fund (NIIF) in India, to invest USD 1 billion in NIIF's Master Fund.
Increasing joint ventures between Indian infrastructure companies and their Australian counterparts

Australia has several upcoming infrastructure projects, many of which will be implemented through a PPP model.
Indian companies can participate in the high value infrastructure development projects in Australia.
Indian companies can also invest in asset recycling opportunities in power and other utilities in Australia.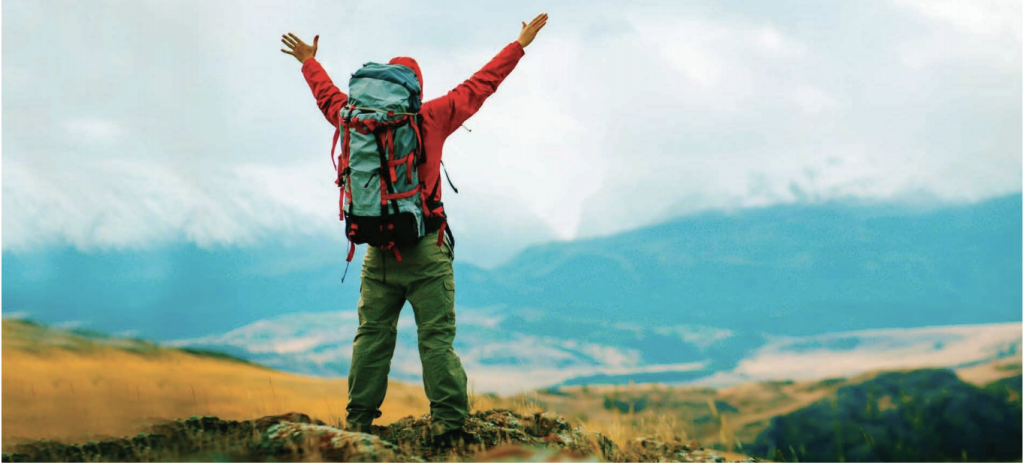 5.12 Tourism
Australia has a thriving tourism industry, which has witnessed strong growth over the last decade due to multiple initiatives taken by Tourism Australia. India is also an emerging tourist hub and has significant potential that can be further enhanced through collaboration with Australia. Australian investments in the Indian tourism areas of heritage and religious tourism, eco and coastal tourism and hotels should be encouraged.
The Covid-19 outbreak will likely shift the order of implementations in this sector, in line with national priorities. The worldwide lockdown led to the immediate suspension of hotels, flights and other allied tourism operations around the world. However, with the gradual return of normalcy once the drastic effects of the novel coronavirus subside, the opportunities highlighted in this sector can be implemented in the long-term within the realms of the post-pandemic realities.
Encouraging Australian inbound tourist visits to India

India is the 9th largest destination for overseas trips by Australians.
With its diverse culture, rich history and beautiful landscapes, India has significant potential to increase the inflow of Australian tourists.
Encouraging collaborations between the Ministry of Tourism in India and Tourism Australia

The two organizations can set up a body in Australia to develop a short, mid and long-term strategy for Indian tourism.
Setting up outlets of Indian restaurant chains in Australia

Presence of a large Indian community, coupled with an increasing number of tourists from India, has led to growing popularity of Indian food in Australia.
Indian companies can also tie up with Australian fast food / fine dining brands to introduce these brands in India.
Availing favorable taxation policies provided by the Federal and State Governments of Australia to film in Australia

India should explore and utilize tax breaks offered by the Australian Federal and State
Governments to support film producers and use Australia as a filming destination.