Overview
Australia and India are both committed to a peaceful and prosperous Indo-Pacific region and share several strategic and economic interests. Australia plans to increase its presence in the region and invest in its defence capability and its defence relationship. Furthermore, according to Defence Minister Linda Reynolds, Australia sees potential in increasing the depth
and complexity of joint activities with India on land, at sea and in the air domains.
As part of the Comprehensive Strategic Partnership (CSP), India and Australia concluded arrangements on defence and maritime cooperation, including a Mutual Logistics Support Arrangement and a Defence Science and Technology Arrangement.
The Mutual Logistics Support Arrangement (MLSA) will pave the way for deeper and more sophisticated operational cooperation. It will enhance military interoperability, enabling increasingly complex military engagement, and greater combined responsiveness to regional humanitarian disasters.
Also signed as part of the CSP, the Defence Science and Technology Arrangement will facilitate improved collaboration between Australian and Indian defence science and technology research organisations, both of which have made important contributions to addressing the COVID-19 pandemic.
Further, India and Australia conduct a bilateral maritime exercise codenamed AUSINDEX to strengthen and enhance mutual cooperation and interoperability between the Indian navy and Australian navy. From 2016 to 2018, armies of the two countries have conducted a joint military exercise dubbed Austra Hind. There is also ongoing cooperation between Defence Research and Development Organization (DRDO) and Defence Science and Technology group of Australia in new defence technologies.
As a result of the decisions the Government made in the 2016 Defence White Paper, Defence has made substantial progress in building a more potent, capable and agile ADF.
Australia's capability investment will grow to $270 billion over the next decade. (An increase from the $195 billion committed in the decade following the 2016 Defence White Paper.)
Australia will acquire sophisticated maritime long-range missiles, air-launched strike and antiship weapons, as well as additional land-based weapons.
Australia's defence industry is growing with over 4,000 businesses employing approximately 30,000 staff. An additional 11,000 Australian companies directly benefit from Defence investment and, when further downstream suppliers are included, the benefits flow to approximately 70,000 workers in total.
As per the Australian 2016 Defence White Paper, a capability modernization program is underway in Australia, which will provide the defence industry with new opportunities. The defence budget is expected to rise from AUD 32.4 billion (USD 21.7 billion) in 2016-17 to AUD 58.4 billion (USD 39.1 billion) in 2025-26 with an aggregate investment of AUD 195 billion (USD 130.7 billion) in defence capability over this period.
To implement the defence industry policy, the Australian Government will set up a center for defence industry capability and build closer collaboration between defence, industry and research organizations with AUD 1.6 billion (USD 1.1 billion) to be spent till 2025-26 on innovation.461 The country is undertaking an ambitious ship building and submarine program over the next two decades. Global defence companies account for half the employment in the Australian defence industry, supported by 3,000 small to medium enterprises.
The size of Defence & Aerospace Industry in India is currently estimated to be INR 80,000 Crore (~USD 10.7 billion). While the contribution of Public sector companies is estimated to be INR 63,000 Crore (~USD 8.4 billion), the estimate for Private Sector has steadily increased to INR 17,000 Crore (~USD 2.43 billion). Indian Defence companies such as HAL, BEL, OFB and BDL routinely feature in Stockholm International Peace Research Institute's
(SIPRI) list of Top 100 Arms-producing and Military Services Companies list. Indian companies are growing their capabilities in the defence sector and can provide competitive solutions to Australian companies. India has strategized for greater indigenous manufacturing to address domestic and export markets. The Government's Strategic Partnership policy, which is a
partnership between the Government and private players, may commission ~USD 20 billion worth of defence projects.462 India plans to spend USD 130 billion on defence modernisation in the next 5 years, as achieving self reliance in defence production is a key target for the Government of India.
With rising capacity and competitiveness in the Indian defence sector, private sector enterprises can explore the innovation and manufacturing potential in Australia and build on increasing defence cooperation and investment programs between the two countries.
While Indian defence firms may not yet be considered significant players globally, given the promotional programs of the Indian Government, this situation could change. While the Government has prioritized indigenization and localization of defence production, it also has plans to expand exports in the sector.
The Indian Government has opened up the defence industry for private sector participation to provide impetus to indigenous manufacturing. This also paves the way for Australian defence manufacturers to enter into strategic partnerships with Indian companies in niche areas. 100% Foreign Direct Investment is allowed in the defence industry, wherein 49% is allowed under the automatic route and beyond 49% through the Government route.
In the face of the ongoing COVID-19 pandemic, several reforms were announced by India's Finance Minister to revive the Indian economy in mid-May 2020. To boost 'Make in India' in defence production, the Government of India has raised the FDI limit in defence manufacturing
to 74% from 49%. The country will notify a list of weapons that will be banned from being imported.
Key Initiatives taken by Government of India to attract investment in Defence Sector
Opportunities for Australian Companies in India
In line with India's 'Make in India' program, India's defence procurement policyalsoaccords first priority to "Buy Indian – Indigenously Designed, Developed and Manufactured (IDDM)". Apart from the IDDM category, the categories of "BuyIndian" and "Buy and Make Indian" are the other most preferred modes of acquisition which imply India's clear preference for defence products manufactured in India. Australian firms can invest in India or establish joint ventures with Indian companies to not only meet India's defence requirements but also to meet their domestic requirements and also export from India to friendly foreign countries.
Defence Corridors in India
India has created two Defence corridorsin Uttar Pradesh and Tamil Nadu. The State Governments of Uttar Pradesh and Tamil Nadu are actively promoting these corridors as investment destinations for defence manufacturing by providing several incentives under Uttar Pradesh Defence and Aerospace Manufacturing and Employment Promotion Policy, 2018 and Tamil Nadu Aerospace and Defence Industrial Policy, 2019. Both the State Governments have formulated investor-friendly investment policies by offering attractive incentives in the form of tax discounts, rebates, land at subsidized rates, allied infrastructure development, single-window clearances, capital subsidies, incentives on transportation, readily available skill and labour force etc. Details of complete incentives and other facilities are given in the respective investment policies.
Defence Investor Cell
The Defence Investor Cell under the Department of Defence Production of Ministry of Defence, Government of India are ready to provide necessary information including investment opportunities, procedures and regulatory requirements for investing in the Indian defence sector and also assist foreign companies keen on investing in India.
FDI Policy: With the revised FDI policy for the defence sector, up to 49% of foreign investment is allowed through the automatic route and up to 100% is permitted with government approval.
Innovations for Defence Excellence (iDEX)
Innovations for Defence Excellence (iDEX) launched by the Government in April 2018, primarily aims to create an ecosystem to foster innovation and technology development in Defence and Aerospace by engaging Industries including Micro, Small and Medium Enterprises (MSMEs), start-ups, individual innovators, R&D institutes & academia, and to provide them grants/funding and other support to carry out R&D for future Indian defence and aerospace needs. Key Functions of iDEX are Co-Innovation/co-creation, piloting of candidate technologies in important platforms and indigenization of various defence and aerospace related platforms being manufactured in the country.
Australia's defence industry
Australia is a net importer of defence equipment. It is the sixth largest importer of arms in the world, constituting 3.8% of the global arms imports during 2013-2017. The industry employs 27,000 people and is characterized by the presence of large foreign players and several SMEs. The key players in the Australian defence industry include BAE systems, Raytheon Australia, Boeing Defence Australia, Airbus Australia Pacific and Thales Australia
and Australian Submarine Corporation463. The revenue of the top 40 defence contractors in Australia was estimated to be USD 7.4 billion in 2017464.
Key Government initiatives
The Australian Government has envisaged the development of a resilient and internationally competitive defence industry by focusing on indigenization and increasing defence exports. The country's defence industry policy has launched initiatives to support and deliver defence related innovation. The Government will invest USD 1.1 billion465 to fund the defence innovation hub, which will bring together various innovation programs and the Centre for Defence Industry Capability for promoting competitiveness and research to develop next generation technologies. An investment of USD 143 billion466 has also been planned to modernize defence capabilities. Australia announced its 'Defence Export Strategy', which highlights the country's strategic goals to explore new markets and opportunities to enable growth of the Australian defence industry. Australia is also investing in new naval capabilities such as advance frigates and superior submarines. Additionally, Naval Group, a French-building company, has been contracted to produce twelve submarines for Australia. It is expected to pioneer joint research partnerships with Australian universities and CSIRO467.
Opportunities for collaboration
The key areas of collaboration between India and Australia would be participation in global supply chains, technology sharing and R&D. The defense equipment export opportunity from India to Australia would be limited as Australia's defence strategy hinges on indigenization
and increasing exports.
This will also enable India to participate in demands from Australia as well as from global defence projects.
In India, a large part of the equipment used in the defence industry requires modernization. With favorable FDI policy, India is encouraging collaboration with foreign companies for technology transfer. The Government of India now intends to increase its focus on defence R&D to achieve self-reliance and indigenization. Moreover, India is expected to fund over 250 defence-based start-ups over the next five years. The Defence Ministry is expected to ear-mark ~USD 7 million for its innovations for Defence Excellence Initiative (DEI) to target at least 50 tangible innovations by start-ups over the coming years468.

The Indian defence Industry is currently undergoing a transition with increased participation from the private sector for direct bids. The Ministry of Defence (MoD) is trying to bring together a consortium of domestic firms to compete for manufacturing medium transport aircraft as formation of such consortiums will promote collaboration between domestic
companies and the OEMs. MoUs / JVs are likely to lay the road for future joint ventures. India and Australia are both collaborating with France on a submarine program. Australian companies can collaborate with India in the joint production of components and Indian shipyards, bringing into play economies of scale in bringing down labour costs.

Australia has huge deposits of rare earth metals of strategic importance. India should explore seamless supply of rare earth metals from Australia for its defence and electronics applications.
India can participate in global supply chains of defence equipment
Australia's Department of Defence introduced the 'Global Supply Chain (GSC) Program' in 2007. The purpose of this program was to identify opportunities for companies in Australia's defence sector to work with multinational defence companies. As a result of this program, specific capabilities of Australian companies are being used to comply with requirements of global defence companies.

Currently, the following companies are involved in Australia's Global Supply Chain Program (also known as 'Primes'):
BAE Systems
Boeing
Lockheed Martin
Northrop Grumman
Raytheon
Rheinmetall
Thales
These companies are required to set up manufacturing facilities in Australia. In addition, these 'Primes' are also required to identify and award contracts to Australian SMEs along with conducting mentoring and training programs469.
The GSC program in Australia has been largely successful and has increased the competitive edge of the Australian defence industry. As of 2017, contracts worth ~AUD 950 million (USD 636 million) had been awarded to 151 Australian businesses under this scheme469.

India already exports defence equipment to the US, Middle-East, South Asia and African nations and domestically manufactures warships, fighter jets, trainer aircrafts and helicopters470. In order to provide an impetus to India's defence manufacturing capabilities and exports, a strategic partnership with these global defence companies could significantly boost India's domestic defence sector. This will also enable India to participate in demands from Australia as well as from global defence projects.

Further, Indian defence production corridors are underway and can serve as destinations for setting up facilities for meeting Australian requirements in the defence space. India has invested ~USD 457 million to set up defence corridors in the states of Tamil Nadu and Uttar Pradesh. The defence corridors in Tamil Nadu connect 5 cities and the defence corridors in
UP connect 6 cities to ensure connectivity amongst various industrial units in each state.
Collaboration across defence technologies and investment into start-ups
There has been some traction in the Indian defence sector towards integration of defence equipment with technology. Some initiatives in this space include the Defence Procurement Procedure, easing of FDI norms for access to modern technologies and entering into global collaborations.

The Australian Government is also supportive of start-ups in the defence sector looking at the use of big data and analytics, sensors, unmanned aerial systems, rocket propulsion, cyber and physical security and performance improvement.

For example, Adelaide has a defence start-up accelerator program, known as Techstars Adelaide, that supports start-ups that build innovative applications in IoT, big data, sensors and robotics in the defence sector. The accelerator has collaborated with global defence giants such as Boeing, Codan, Saab and Thales. The accelerator aims to assist the start-ups
with commercializing defence and security technologies developed by them.

Co-production and development of defence technology offers opportunities for collaboration. This provides Indian investors and defence companies a significant opportunity to invest in these upcoming start-ups and SMEs to utilize the technologies for application in the Indian context.
Collaboration in defence research & development and manufacturing
A Joint Working Group on Defence Research and Material Cooperation (JWG-DRMC) between India and Australia has been setup to discuss potential areas for cooperation in defence equipment and related technologies, including projects for R&D cooperation namely:
Advanced Sensors
Underwater Technologies – Sensors
Quantum computing and Cryptography
Laser Technologies
Hypersonic technologies
Technology cooperation in shipbuilding between Hindustan Shipyard Limited (HSL), Goa Shipyard Limited (GSL), Mazgaon Dockyard Limited (MDL) and Australian shipbuilding industries.
To deepen the defence cooperation between both countries, two MoUs on Mutual Logistics Support Arrangement and Implementing Arrangement concerning Defence Science and Technology between India's DRDO and Australia's Department of Science and Technology Group (DSTG) have been proposed during the forthcoming Summit talks to be held in 2020.

This will enable DRDO to advance its existing R&D capabilities and specialize in the development of niche defence technologies. Further, Indian defence companies could also collaborate with the Australian R&D organizations to develop innovative technologies, which could be leveraged for domestic defence manufacturing. The city of Ipswich has a strategy laid out collectively with the defence Industry, Queensland Government and the Australian Defence Force to align it with the national vision. The Indian Central and State Governments can also develop collaborations with the Ipswich defence industry.

A partnership between the proposed Australian Centre for Defence Industry Capability, Next Generation Technologies Fund and Defence Innovation Hub and Indian companies could also be considered.
Establishing interactions by Shipbuilding industries of India and Australia
Promising scope exists in joint design, development and construction of high-end technology warships and host of other naval vessels. Indian shipyards- namelyGoa Shipyard Limited (GSL), Hindustan Shipyard Limited (HSL) and Mazagon Dock Shipbuilders Limited (MDL) can collaborate with Australian firms in the following areas:
GSL can collaborate in design, development and production of high-end technology warships.
HSL can collaborate for design and construction of future programs namely Fleet Support Ships, Submarines, Next Generation Corvettes, Next Generation Offshore Patrol Vessel, Air Cushion Vehicles and High-Speed Landing Crafts.
MDL can have technology cooperation agreements with its Australian counterparts in areas such as:
Design, development and construction of warships and auxiliary ships, boats and ferries
Refit, overhaul and life extension refits of existing ships and crafts
Training the technical teams from Australia in the field of ship repairs and ship trials.
Recommendations
Regular interaction between Indian and Australian defence industries via exhibitions in the respective countries, industry associations etc. should be encouraged. Regular meetings of joint working groups should also be held. Visits by team experts of Australian shipyards to Indian shipyards can also be held.
There are clear opportunities for collaboration in defence research and development/manufacturing and between the shipping industries of the two countries.
Both governments can jointly sponsor design and development of niche technologies in Artificial Intelligence applications and for modular construction for ships and submarines.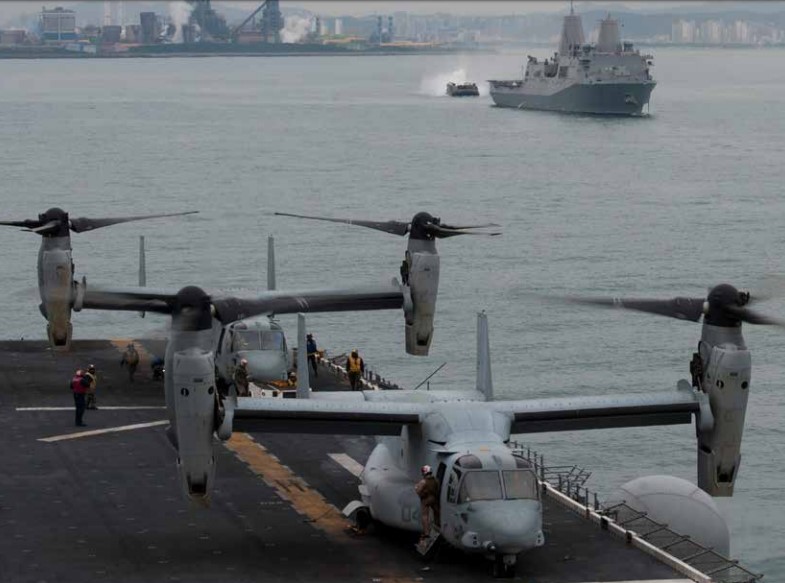 461 Centre for Defence Industry Capability, Department of Defence, Australian Government
462 New policy to boost private sector defence manufacturing, Economic Times, 2019
463 Australian Defence Industry, Australian Trade and Investment Commission
464 ADM's Top 40 Defence Contractors 2017, Australia Defence Magazine
465 Centre for Defence Industry Capability, Australian Government
466 Defence Industrial Capability Plan, Australian Government, Department of Defence
467 The Australian
468 India to Fud 250 Defence Start-ups Over Next 5 years, 2019, The Economic Times
469 Defence Export Strategy, 2018, Department of Defence, Australian Government
470 India stressing on increasing export of defence equipment to friendly countries: Defence Ministry official, India Today